It all started when I was in search of my own rugs back in 1996. I've always had an appreciation behind the art that goes in to creating a rug. An opportunity arose so I decided to become part of an existing rug store here in Louisville. I learned a lot in six years. In 2002, I decided to go on my own and never looked back. My goal was to create a rug gallery, where our clients felt comfortable shopping and had a positive experience while receiving the best customer service! I wanted an inventory that was more unique, and special than any other store.
My philosophy has proven to be a success. In the process, I have met incredible people and made some amazing friends, all while helping them find what they were looking for. I am thankful every day! The day Anabel's Oriental Rugs feels like work, I will have to move on.
Lauren Milliner
Anabel's right hand woman. After 9 years working alongside her, she is our business manager and design expert.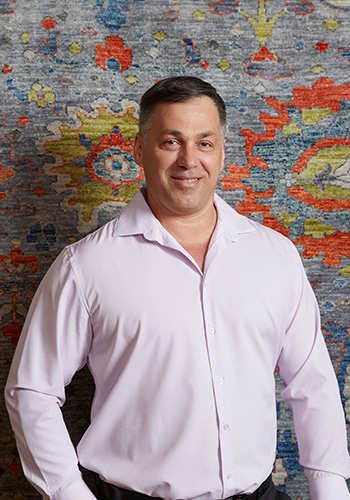 Emilio Llerena Diaz
Most loyal employee with 21 years in the rug industry under his belt. He is our lead delivery and installation expert.
Dixie Hallenberg
With 18 years of Retail Management experience, she is our social media content creator & design consultant.

Chuey
Our youngest member of the bunch, he is known for sleeping on the job and giving out free cuddles.
Max
Born into the trade, with 13 years of marketing experience, he is our beloved mascot.